Garrets International A/S
·
Nørresundby
Financial Controller
Do you want to bring your analytical skills and understanding of numbers into play in a global company with an ambitious growth strategy? Then you might be the financial controller Garrets need!
As our new Financial Controller, you will be part of our Management Accounts team with 2 colleagues in our office in Denmark and 2 in our office in United Kingdom. As a team we take pride in meeting the deadlines required to support the business and doing it with focus on quality, while we at the same time ensure compliance with all accounting policies and processes.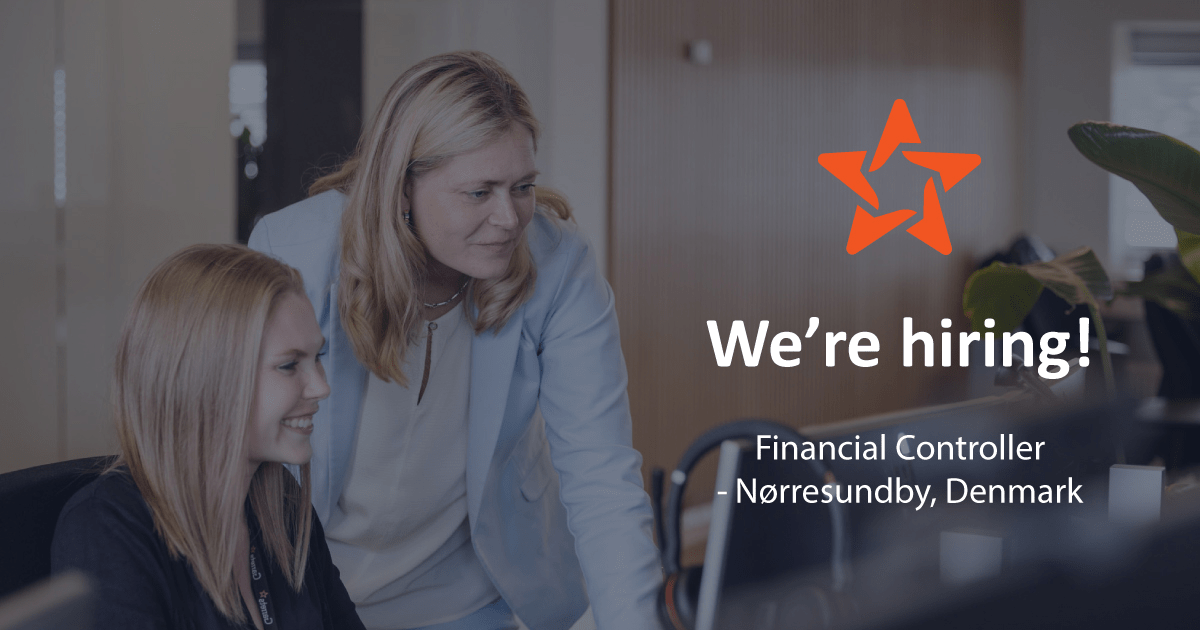 Garrets International operates as a division of the wider Wrist Group and represents one of the marine industry's largest and most accomplished food provision and stores management companies. We operate from our headquarter in Nørresundby were this position is located, but also have branches in Romford, United Kingdom, Singapore and Manila, the Philippines and counts a total of 110 great colleagues.
Key responsibilities:
In a central role as Financial Controller, you will report to the Head of Management Accounts and additionally work closely with the teams across Garrets and the Finance team in Wrist Group.
Your area of responsibility will cover the following:
Prepare and ensure monthly and year-end closings
Participate in the budget process and do budget follow-up
Preparation of year-end documentations and cooperation with external auditors
Contribute to the optimization of processes and systems
Support the business with ad hoc analysis – e.g. customer gross profit analysis and cost benefit analysis - both in the daily work, but also for customer meetings
Act as sparring partner across departments and in general support the business with your financial background and knowledge
The role will require up to 10 travel days annually.
What you bring to Garrets:
You come with a background from auditing or a similar position, where monthly closings, business controlling and reporting were a part of your daily contribution to the business. Accounting wise you bring in a solid experience and your focus is delivering on time and in the right quality. Your professional experience is supported by an education within accounting and finance like HA or HD (R).
Your way of working is characterized by structure and persistence, you are helpful and contribute with the extra effort when needed. It comes natural to you to establish good relations and cooperation across business areas, functions and cultures. You think as a team player, have a professional approach but also appreciate the social part of the cooperation and bringing in humor, in a sometimes hectic day.
Furthermore you are fluent in English both written and spoken and have a solid experience in the use of ERP systems and MS Office.
We offer:
You can look forward to a professional and challenging job in a global company with an ambitious growth strategy. We offer a positive and international working environment where you will be surrounded by skilled colleagues. We wish to be the best at what we do, and everything we do, is based on our values of "Hard Working, Winning Attitude, and Customer Orientation". Our compensation and benefits package is competitive and commensurate with education and experience.

Garrets International is part of Wrist Group, a world leader in the field of procuring and delivering supply to the maritime industry and a key player within this field.
Department

Garrets International A/S

Locations

Nørresundby
Lad os hjælpe
Vi fokuserer på at skabe en god oplevelse.

Vi sørger for, at alle møder med jeres virksomhed er gode – uanset om man får jobbet eller ej.

Vi er mennesker, der arbejder med mennesker.

Derfor er vi nede på jorden og personlige i vores rekrutteringsproces. Vi mener, at det bidrager til bedre processer for alle parter.

Vi er på jeres hold – vi er jeres ambassadører på jobmarkedet.

Og dén opgave tager vi mere end seriøst.

Vores strømlinede processer sikrer en gnidningsfri rekruttering.

Det gælder både for jer og potentielle kandidater til stillingen.
Vi sørger for en god oplevelse – for alle parter
Det her siger en af vores tidligere kandidater:
"Jeg har ikke en finger at sætte på processen. SB Rekruttering har været professionelle hele vejen igennem, og jeg har følt mig som deres bedste 'kunde'."
– Kandidat, der ikke fik jobbet
About SB Recruiting
At SB Recruiting, our recruiting consultants tailor a solution to your needs. We help with recruiting from our base in Aalborg.
Call us, or send us an e-mail ↓
📞 +45 20 84 97 02
Garrets International A/S
·
Nørresundby
Financial Controller
Do you want to bring your analytical skills and understanding of numbers into play in a global company with an ambitious growth strategy? Then you might be the financial controller Garrets need!
Loading application form